Blog
16,000 Matchsticks Makes one Playable Violin
---
2017-06-25




String Instrument News
---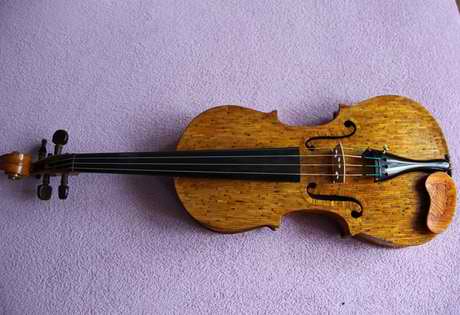 ---
It seems impossible to think that a group of 1600 matchsticks can create a full-size playable violin but its real and it's making sounds like the standard violin. The truth is, the matchstick violin was a proper concert violin. The instrument also has name called the Unikat Polish Stradivarius.
This musical instrument came into being in 1937 when a Polish bricklayer named Jan Gwiżdż decides to take 16,000 matchsticks and formed it into a violin. When Gwiżdż completed crafting the matchstick violin, they placed under the Eiffel Tower in Paris for display. However, no one has ever played it. Later, the violin returned to its birthplace in Poland, but its inventor stayed in Paris until his death in 1980. Jan Gwiżdż started a new matchstick violin, but he was unable to complete it. His uncompleted instrument remained in two pieces until the present time.
It was Jan Gwiżdż's grandson Hubert Gwiżdż who tried his best to make sure that his grandfather's instrument can be used in a concert a proper concert instrument.
Comments
Tony

said on 2017-12-09 11:48 pm:

---

Congratulations to Jan Gwizdz for his remarkable skill, ingenuity and great patience that went into the creation of his 16,000 matchstick violin. His construction technique was to join his matchstick body to conventional wood parts.

Here's another fully playable violin, chinrest and the bow — entirely made with 20,000 discarded matchsticks — that predates the Unikat Polish Stradivarius.