Blog
The Best Violin Players we have in the Past
---
2017-10-20




String Instrument News
---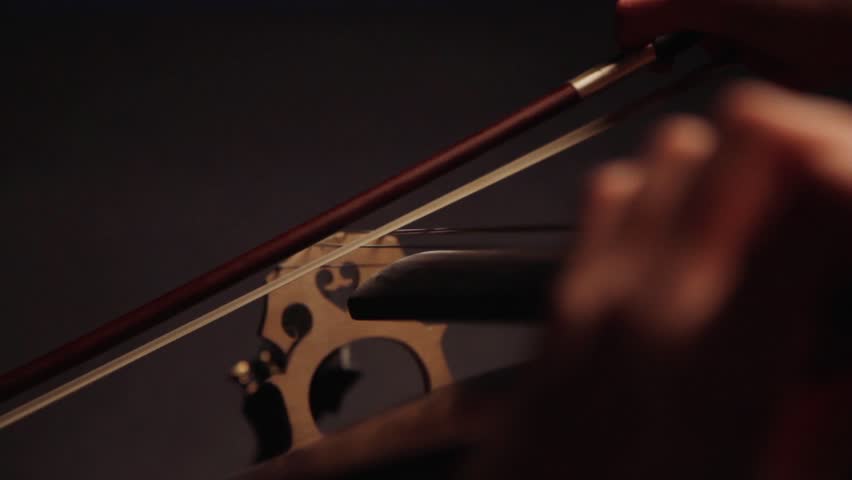 ---
When it comes to selecting the best violin players in the past, we need to draw a line between personal taste and expert evaluation of the violinist's skill and achievements as well as their contribution and influence in the field of violin playing and music and in general. So we need to carefully consider their styles and technique that they project as they perform or record their performance. So let us look at the list we have.
Niccolo Paganini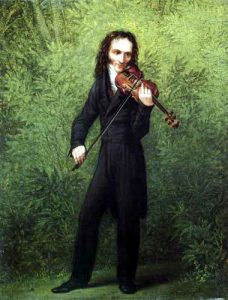 The first violin player that we have is Niccolo Paganini. Who could have not known Paganini for his remarkable compositions? Even though we do not have a recording of his actual performance, his compositions which gave a lot of hard work and difficulty on violin students and aspiring professional violinists are quite evident. His composition also depicts his virtuosity, emotion and unique style which became a massive influence on later composers such as Liszt, Brahms, and Schumann. Listen to one of his compositions Caprice No. 24 illustrated by Alexander Markov.
Pablo de Sarasate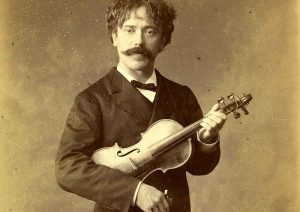 The second best violin player in the list is Pablo de Sarasate. Sarasate is also unique when it comes to his technique and style in violin playing. His specialty is Spanish style music, entirely different from the style of Paganini and yet very efficient when it comes to displaying his virtuosity, speed, and emotion. Sarasate started at a young age of 5 and had his debut performance at the age of 8. He received the highest honor as a virtuoso given by Paris Conservatory when he was 17 years old. His career mostly covers playing Spanish compositions written by famous composers in the 19th century. Even though he was born in 1918, he was able to make an audio recording in 1904.
Fritz Kreisler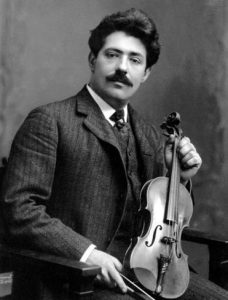 Another prodigy on the list is Fritz Kreisler. Starting at a young age of seven, the Paris Conservatory admitted him. Years later at the age of 12, he received the most prestigious award in his lifetime. His use of gramophone led him to fame and numerous musical tours in different places. Kreisler was the last violinist in the romantic era. Let us listen to one of his recordings as he performs Beethoven's Violin Sonata No 1.
Bronislav Huberman
Bronislav Huberman was considered the hero of the Jews during Holocaust. He started the Palestine Orchestra which became an instrument to save the lives of the Jews during that particular period. His fame and his reputation as one of the most remarkable violinist during that time contributes the success of founding the orchestra. Huberman displayed his virtuosity at a young age performing all throughout Europe. He received excellent remarks from great composers as he demonstrated his talent and skill by playing Brahm's violin concerto. Let us listen as he performs Beethoven's Violin Sonata no. 9 on one of his recordings in 1925.
Jascha Heifetz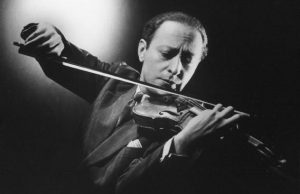 Since recording age started, the name Jascha Heifetz emerges as one of the most exceptional talents in that period. What makes him stand out was his powerful technique and arrangements for violin. It was no surprise because Heifetz started at the young age of five. He even had his first public performance at that young age. No wonder he mastered his technique in violin. He then later transferred to the United States and continued his career there. After several achievements, he shared his method through teaching. Good thing Heifetz recorded himself playing the Tchaikovsky's Violin Concerto in D major so we can listen to it today.
Yehudi Menuhin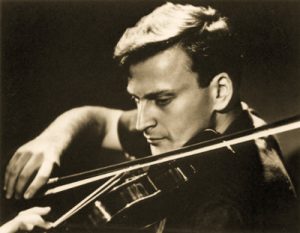 Of course, we should not miss out Yehudi Menuhin in the list. His exceptional violin skills and talent put him as one of the greatest violinists during the 20th century. His contract with EMI which lasted very long allowed him to create numerous recordings of his performance in violin. That is why when Menuhin died in 1999; he left numerous recordings, pictures, and evidence of his work which continues to inspire modern musicians. Let us listen to one of his famous recordings recorded in 1932 which is the "Elgar's violin concerto" conducted by no other than Elgar himself.
Stephane Grappelli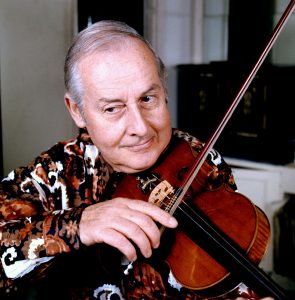 Last but of course not the least was Stephane Grappelli, another unique violin player with a unique choice of genre of music – jazz. Grappelli was known as "the grandfather of jazz violinists." He formed the group "the Quintette du Hot Club de France" or "the Quintet of the Hot Club of France" along with Guitarist Django Reinhardt. The group became famous and successful as they became the first musicians to adopt an American-based genre of music. With his skill and graciousness being a soloist and an ensemble player inspired many aspiring musicians making him as their role model. Menuhin and Grappelli made a collaboration in 1972 in which they made a recording together for the first time. According to Menuhin, Grappelli's inspiration is unfailing because he is always joyful and he plays the violin as the birds fly.
Well, there you have it. The greatest violinist in the past or we can also say that they are the greatest violinist of all time considering their contributions in the field of music and their great display of talent and skill.