Blog
Between a Luthier and a Violinist: A Perspective on the Titanium Frog
---
2018-03-27




String Instrument News
---
---
Kaija Saariaho's Graal theatre was performed with the new titanium bow frog by violinist Peter Herresthal. It was the first appearance of the titanium frog in public. Luthier Christophe Landon and Violinist Peter Herresthal recalled the performance.
Both Landon and Herresthal shared essential observations during their interview regarding the effect of the titanium bow frog.
The observation of a violinist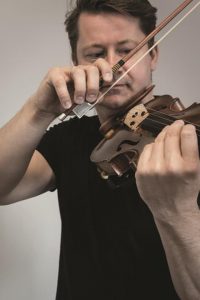 Violinist Peter Herresthal said that the titanium bow surprised him because of the way it would feel. It was easy to get along, and he could not feel any stiffness in the bow even though the tip was made of metal (gold). Though he calls it an unusual creation, he deemed it as a perfect balance. According to Herresthal, it took him awhile to adjust to the tone it produces because it has bigger sound going in all directions. But brightness and the depth of the sound could not affect its efficiency. However, Herresthal wanted to try other different bows to compare the difference on how they would work.
From a Luthier's Perspective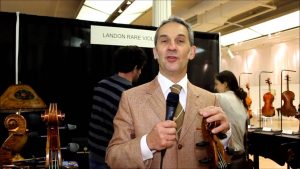 Luthier Christopher Landon said that he was sure enough that as Peter Herresthal was playing the Kaija Saariaho's Graal theatre, his titanium frog became a great help. Considering the numerous amount of overtones in the piece, the titanium frog is perfect because of its ringing quality.
Landon said that it had made a considerable difference in handling the bow and the acoustic characteristics. The sound becomes expansive and broad as the titanium bow acts as an amplifier to the violin. The vibrations are evident as you can feel it all the way down to the stick. For some players, their adjustments to the new sound could be too light or too bright, but just like any bow, it's a matter of taste.