Blog
All-Time Best Cellists in the World
---
2017-12-28




String Instrument News
---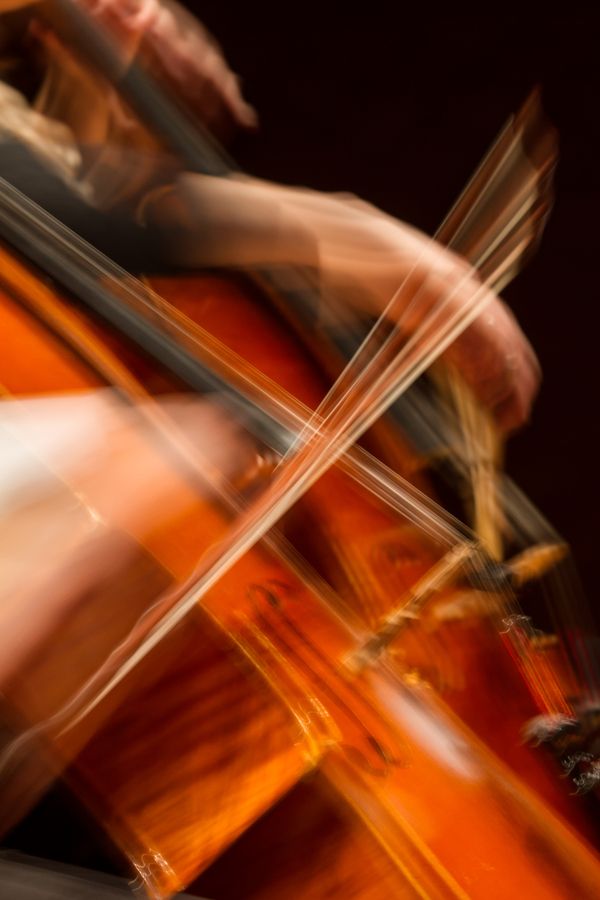 ---
To find the best cellists that we ever had in our history is quite challenging. There should be a significant consideration regarding the ever-changing taste and preferences of people as the changes occur from one generation to another. These are one of the bases in looking for the right cellist to be added to our list. Since that is the case, what we should be looking for are cellists who have timeless qualities. Their skills and abilities that are always and consistently people's favorite. So we have here a list of cellists who marked throughout history.
Luigi Boccherini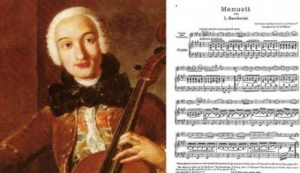 Born during the classical era on February 19, 1743, Luigi Boccherini was born on a family of musicians. His family influenced him to continue their legacy as musicians. He became a renowned composer and cellist during his time. His elegant and gallantly style of playing made one of a kind. With the use of this technique, he formed his famous minuets like his E major string quintet op 11, No. 5 which he wrote in 1771 and was later published in 1775. Also his number 9 cello concerto in B flat Major, G.482 which was written either during 1760's or 1770's.
His musical qualities were described by the writer of his biography, Elisabeth Le Guin as a spectacular repetitiveness. He developed a unique and remarkable texture with the emotion that he creates. It was remarkable because of its independence from the melodic line. The effect is that its smooth dynamics was passionate with sonority in its extraordinary sense. Its pallet is one of a kind yet strange with grievous and reclusive impact. His latter works were for guitars which influence Hispanic style. On May 28, 1805, Boccherini died in Madrid.
Pablo Casals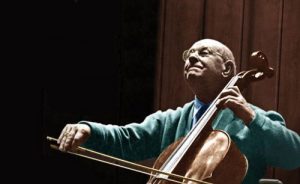 Pablo Casals is a triple C musical package; he is a cellist, a composer, and a conductor. His birthplace was in Catalonia on December 29, 1876. Casals produced music that has a Hispanic style due to his Spanish origin. Because of that he became one of the most remarkable cellists in the 20th century and was known as one of the best cellists of all time. His fame was recognized throughout centuries that even President John F. Kennedy acknowledged his musical proficiency who had given him "the Presidential Medal of Freedom" in 1963 which was presided by Lyndon B. Johnson. During his career, Casals has made a lot of recordings. His creations were designed for orchestras, solo, and chamber music. His conducting skills became prominent when he recorded and conducted the Bach Cello Suites that he created from 1936 to 1939.
Pierre Fournier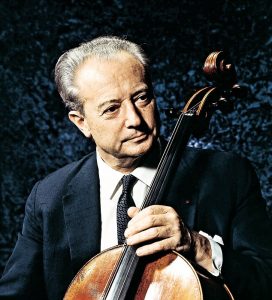 A French cellist called the "aristocrat of cellists" is Pierre Fournier. He earned this title due to his elegant musicianship and majestic sound. Born on June 24, 1906, Pierre the son of French general started at a young age of musical training. His mother became his first trainer in piano. However, when he suffered polio, it became difficult for him to reach the pedal of the piano, so he decided to take cello.
In 1925 his performance with the Concerts Colonne Orchestra made him famous. After that, he started touring around Europe and played with renowned musicians during his age. He has recorded Schubert's and Brahms' chamber music. He also reached the United States and South America for his music tour. He received a French government award in 1963, which is the highest order of merit offered by the government called the Legion of Honour where he became a member of.
Natalia Gutman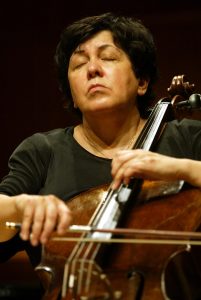 A Russian woman cellist Natalia Gutman is one of the most distinguished cellists of all time. Born in Kazan, Russia on November 14, 1942, this Russian talent received her training under R. Sapozhnikov in a music school in Moscow. After that she continued further studies, having a specialized training with Galina Kozolupova in Moscow Conservatory. She then received more training with Mstislav Rostropovich after her training in the conservatory.
Gutman received numerous awards for her zealousness in mastering cello. In 1991 she received the National Artist of USSR award, followed by state Prize of Russian Federation in 2000; in 2002 she won the Triumph Award as well as the Shostakovich Prize in 2002 and 2013. Other awards she received are the"Bundesverdienstkreuz 1. Klasse" of the Federal Republic of Germany in 2005, the 2010 Fellow of the Royal College of Music London, the 2012 Musikpresis des Verbandes der Deutschen Konzertdirektionen, and the 2014 Premio NEM in Florence.
Steven Isserlis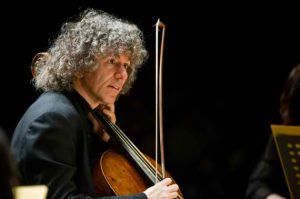 Born in London on December 19, 1958, British cellist Isserlis was known as the most distinguished cellist due to his unique qualities as a cello soloist. He can project a unique sound using gut strings. He was also known for his impressive balance and articulation of phrases and his excellent taste of choosing solo repertoires.
Julian Lloyd Webber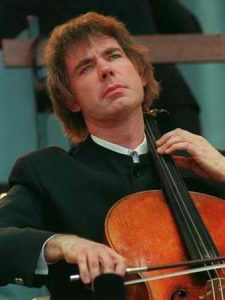 Another British cellist on the list is Julian Lloyd Webber. He is the principal cellist and conductor of Birmingham Conservatoire. Just like other cellists, Webber was born in a musical family. His parent's passion for music was passed to him. He gained many achievements and awards such as the "Best British Classical Recording" in 1986 during the Brit Awards for his Elgar's Cello Concerto recording. He collaborated with Sir Yehudi Menuhin the great violinist of all time together with the Royal Philharmonic Orchestra. Numerous awards followed in 1994 where he became the Fellow of the Royal College of Music and received Plymouth University's honorary awards as well as the awards he receives from Thames Valley University and the University of Hull. Another award he received at the World Economic Forum where he gained the Crystal Award in 1998. In 2005, he won the Red Award given to him by Classic Fm.
Yo-Yo Ma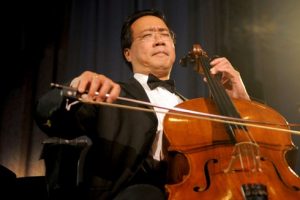 Yo-Yo Ma is a Chinese American cellist who was born in France. He was a reputable multi-awarded cellist with versatility that is exceptional. He can play a various genre of music such as folk music, classical music, American bluegrass, traditional Chinese melodies, Brazilian music and even tangos composed by an Argentinian Composer Ástor Piazzolla. He has recorded a total of 90 albums. He received numerous awards such as the 2001 National Medal of Arts award, was appointed as the United Nations Messenger of Peace since 2006, and won the 2001 Presidential Medal of Freedom, the Polar Music Prize in 2012 along with the 18 Grammy awards he received.
Mischa Maisky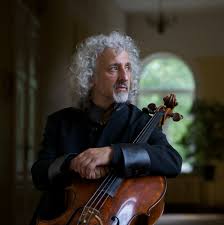 Surely USSR born Mischa Maisky has all the essential qualities every cellist must have, including the iconic hair. His intense cello performance is unmatched which makes him one of the most distinguished cellists up to this time. He was reputed for his extraordinary forte power and exceptional vibrato. When he performed his debut performance in 1965 with the Leningrad Philharmonic and winning the International Tchaikovsky Competition in Moscow in 1967, he gained the nickname "Rostropovich of the Future." Up to this time, Maisky continues his recording career in recording and performance along with excellent and famous musicians.
David Popper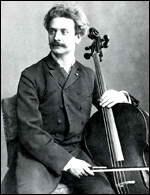 David Popper is a Bohemian cellist who became one of the 19th century's greatest cellists due to his contributions in the area of composition. Notable composers like Liszt and Hans von Bülow were associated with Popper had greatly influenced his fiendish compositions for cello. He was able to create many musical pieces for cello because their length was short. The reason for these brief showpieces was to highlight the uniqueness of cello's sound and style as well as its range. Additional to his works were pieces used for instruction in cello.
Jacqueline du Pré
Jacqueline du Pré's story can be described as a talent who is romantic yet tragic and short-lived, yet she was considered as one of the most celebrated cellists in the 20th century. Even at her young age, du Pré was able to achieve mainstream popularity. Her passion, power, and virtuosity were unparalleled though she was stricken by multiple sclerosis which shortened her career due to an early death caused by her condition.  She gained fellowships with music academies and honorary doctorate University. At a young age of 11, she received the Guilhermina Suggia Award being the youngest recipient of such award which she received in 1960. One of the most significant awards and recognition she received is when the Prize for British musicians given by the Queen and winning the gold medal in Guildhall School of Music in London. She also became an Order of the British Empire officer. She was awarded as the best classical soloist in BRIT awards and won many awards after she passed away. She also became the first hall of fame on the gramophone.
Mstislav Rostropovich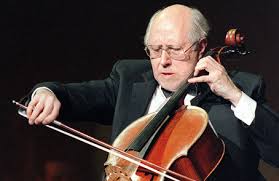 Mstislav Rostropovich is a Russian-Soviet conductor and cellist whose skills display unique interpretation and technique. He could be placed on a separate list of great cellist of the 20th century if we are going to have one. He was able to inspire and commission new works which reached up to 100 cello pieces, more than any other cellists had done, thus expanded the repertoire of the cello. As a result, he developed a long-standing relationship and partnership with 12 notable composers. He was given 50 different awards from USSR, Russian Federation, and from other foreign nations with other distinctive awards.
Heinrich Schiff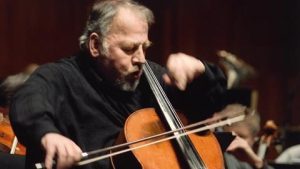 If there is one Australian cellist who made a mark in the history of cello, Heinrich Schiff will be that person. He began by having a cello debut in London and Vienna in 1971. After that particular event, he decided to pursue his conducting career by intensely studying conducting. After his study, he had his debut in conducting in 1986. Since then, Schiff had contributed much to music by his conducting and directing orchestras, and recording. He won the Grand Prix Du Disque in 1985 and Deutscher Schallplattenpreis which came from several of his recordings.
János Starker
Another child prodigy on the list was János Starker, a Hungarian-American cellist who started mastering virtuosity at a young age. He set his devotion in the field of cello by teaching. He had long years of mentoring in the Indiana University Jacobs School of Music where he taught young talents from 1958 up to 2013 where he died at the age of 88 where he was given the title as the distinguished professor. Starker did not only excel only in teaching cello to students but also in the field of recording. He recorded several notable works for cello which shows his mastery in cello. One of his favorites was the Kodaly's solo sonatas.
Paul Tortelier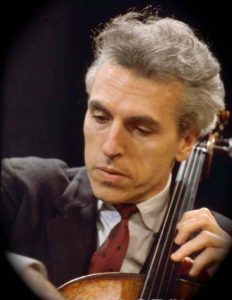 Renowned cellist and composer Paul Tortelier became popular by mentoring in Paris Conservatoire one of the greatest cellists of all time, Jacqueline du Pré. However, Tortelier's ability in cello composition and performance was undeniably exemplary. In 1931, he started with a debut performance at the age of 17 with Orchestre Lamoureux. This performance was followed by another performance with Monte-Carlo Philharmonic Orchestra in 1935, Boston Symphony Orchestra in 1937, became the first cellist of Orchestre de la Société des Concerts du Conservatoire in 1946 and was the principal cellist in 1950 in the Prades Festival Orchestra. After these series of performances, he devotes his time in teaching from 1956 to 1980.
Alisa Weilerstein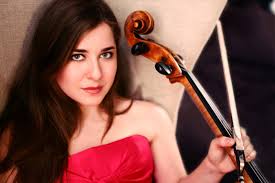 Last but of course not the least was a young yet extremely talented Alisa Weilerstein. This 35-year-old American classical cellist will carry the baton of inventive cellists in the foreseeable future. Weilerstein has an extraordinary dedication and the potential and capacity to pursue excellence as well as originality. Because of that the John D. and Catherine T. MacArthur Foundation recognized her qualities and was given the grant or fellowship award in 2011. In 2006 the Leonard Bernstein award was given to her during the Schleswig-Holstein Music Festival.