Blog
A Violist Encountered Great Difficulty Boarding His Viola on Plane
---
2017-06-25




String Instrument News
---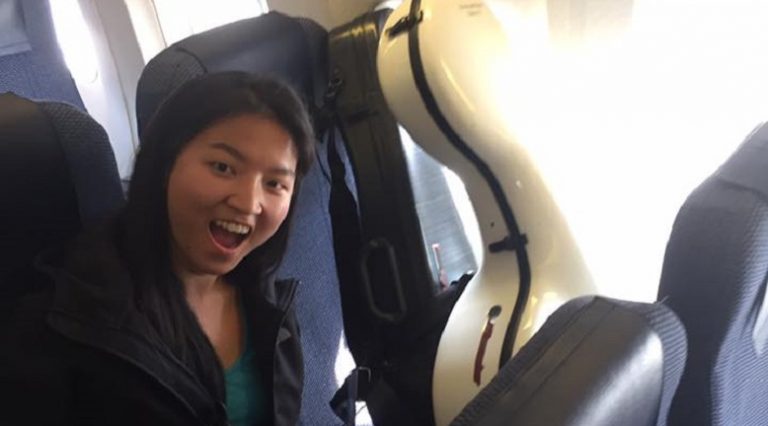 ---
The violist of Ulysses Quartet Colin Brookes had a problem boarding his viola on the plane because it was not allowed by the Aircraft to be stowed in the cabin. The All Nippon Airways told them that they would allow the violins but his viola will not fit in the aircraft's cabin, so it has been check on the hold. This incident happened after they become the second prize winner in Japan's Osaka International Chamber Music Competition.
Brookes shared this incident on his Facebook page. He wrote that he has to wait while the staffs measured his viola. After they have measured the instrument, they told Brookes that they should put his viola into the hold. The small size of the plane cannot accommodate carry-ons as large as his viola.
Desperate to take the flight, Brookes along with his colleagues tried to reason out and said that the aircraft model was the same as the one they had when they flew via Tokyo to Osaka. They told them that the airline management didn't have problems stowing their instruments safely on the overhead lockers. The aircraft even gave them priority boarding. However, All Nippon Airways staff firmly and repeatedly insists that the viola cannot be stowed on the plane as carry-on baggage. They provided Brook with several options either to put his instrument on hold for check in, buy it an extra seat or to get the viola out from its case and holding it bare letting it sit on a cushion on the lap for the rest of the flight.
Finally, Grace Ho [Mei-En Ho] the cellist of their group suggested that the seat she bought for her cello can safely occupy both Brooke's Viola and her cello. They just have to strap it behind where the cello seated. ANA representatives accepted Grace's suggestion, so they all have their flight together back home.
"The fact that it came down to that is mind-blowing. We are just trying to make the world a better place by sharing our music, and it's only harder to do this when airlines like ANA give us so much difficulty." Colin Brookes said