Blog
What is the World's Oldest Cello?
---
2017-08-12




String Instrument News
---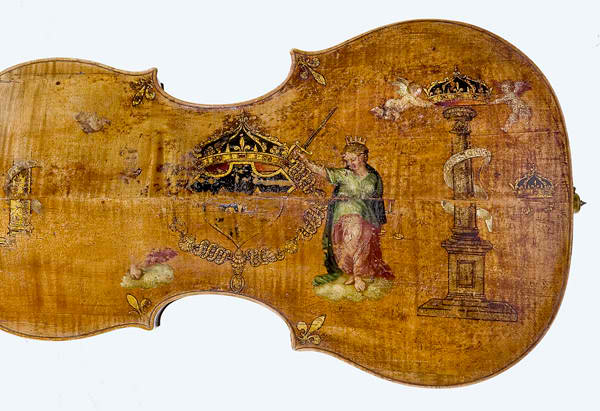 ---
The Amati "King" Cello is the oldest surviving cello made by Andrea Amati, a 16th-century violin maker who also known as the first known inventor of the violin. Amati also makes other instruments like lute, cellos, and violas. Because of his skillful craftsmanship, the tradition of crafting the finest violins was founded under his legacy in Cremona, Italy.
Amati created the cello for the king of France, Charles IX the son of Catherine de' Medici in 1574. That is why it is called the "King" because it was created for the King. There were 38 stringed instruments played in the Valois Court, and this cello was one of them. The royal symbols and maxims of King Charles IX are marked and painted on the Cello. Words like "IVSTICIA" (Justice) in the treble area, the "PIETATE" (Piety) on its bass side and the symbolical letter "K" ("Karolus") in the center of the rib which stands for Charles IX are the markings that can be seen all over the Amati cello.
The Metropolitan Museum of Art currently displays the oldest cello in the world. It became possible because The National Music Museum in Vermillion in South Dakota who gave the special loan to The Metropolitan Museum. Andrea Amati's craftsmanship and style became a significant influence on the succeeding generations who are following his footsteps including the famous violin maker Antonio Stradivari. This cello is an honorable tribute to Amati.